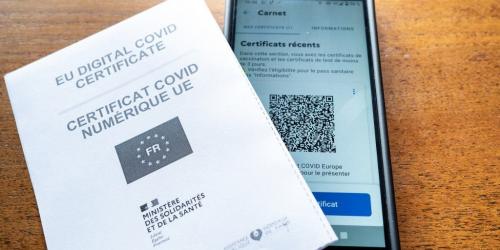 Sanitary pass and access to the campsite
FOLLOWING THE LATEST GOVERNMENT ANNOUNCEMENTS
In accordance with the announcements of the President of the Republic of July 12, 2021 and the clarifications of the Government on the previous announcements, and in order to ensure the safety of all our customers, we will ask to present the sanitary pass to all our customers (from 18 years old) at the entrance of the campsite for the arrivals from August 01, as well as the identity card of each one.
Once the sanitary pass has been presented on arrival at the campsite, our clients will be able to use all the facilities for the duration of their stay without presenting it again.
From 01 August, without a valid sanitary pass, access to the campsite will be refused for people over 18 years old.
For all children from 12 years old to 17 years old inclusive, no sanitary pass will be required at the entrance of the domains before September 30th.
For all children under the age of 12, no health pass is required.
To obtain a valid health pass, there are 3 options:
A full vaccination schedule (with the last injection at 7 days or more depending on the vaccines).
A negative PCR or antigenic test dated less than 48 hours before your arrival day.
A positive RT-PCR or antigenic test attesting to the recovery of the Covid-19 dated at least 11 days and less than 6 months ago.